— Meet the Team —
A group of dedicated geeks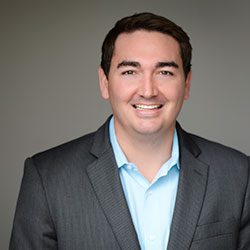 Chris Fagan
Chris Fagan is the co-founder and CEO of Key Ring. A natural born saver, Chris started traveling frequently as an enterprise systems integration consultant at Accenture. That frequent travel served as his inspiration for creating Key Ring, after growing frustrated by the number of loyalty clubs he was being asked to join at businesses in each new city he visited. Prior to Accenture, Chris spent six years in the U.S. Army as a field artillery sergeant. His mantra has always been that ideas are worthless without flawless execution. He has assembled a team of A+ players to turn great ideas into exceptional products that deliver unparalleled results.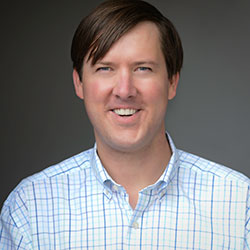 Ross Bates
An expert in business intelligence and data, Ross Bates joined the Key Ring team as CTO and co-founder in January 2010. Ross is a technologist to the core, having worked as a systems and data architect for various business intelligence companies, including Hitachi Consulting, Hyperion Solutions, and Navigator Systems, for 10 years before joining Key Ring. Ross holds a Bachelor's degree from the University of Texas at Austin in Management Information Systems. His deep understanding of customer analytics and customer insights has been vital in Key Ring's push into segmented offers.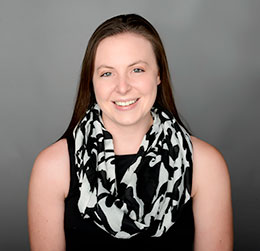 Addi Hall
As Key Ring's sales and marketing manager, Addi Hall works together with national brands and retailers to develop integrated advertising solutions. A self-confessed couponing addict, Addi is a graduate of Texas Christian University and a rabbid TCU football fan. She spent time managing marketing and public relations for a privately held insurance and investment firm before joining Key Ring. Thanks to her passion for business development, Addi has become a top champion for Key Ring's clients. She works closely with national companies throughout the onboarding and sales process, and focuses almost exclusively on the retail side of Key Ring's business.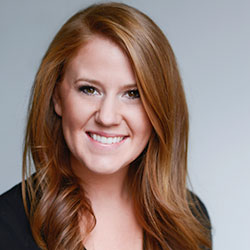 Keely Bernock
Don't let Keely Bernock's youth fool you. Although she is the youngest person on the Key Ring team, Keely is a digital marketing pro. As the marketing coordinator at Key Ring, Keely is responsible for the execution of all marketing activities. She spent years managing integrated social media campaigns and SEO optimization for various national brands at a large digital marketing agency before joining Key Ring. Now in her current role, she's excited to grow her skill set and focus on building just one product.
Julia Andalman
Julia Andalman is a one-woman design team. Mobile design, print design, and web design are just a few of her areas of expertise. Although her first love is design, Julia is equally at home managing marketing opportunities for national clients. She worked as the vice president of marketing at a startup before joining Key Ring in 2013. Julia's natural talent and enthusiasm have helped her fit right in with the Key Ring team.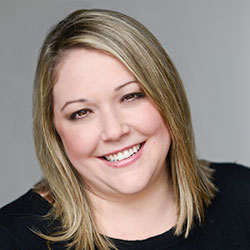 Brooke Lillard
Brooke Lillard has a passion for digital marketing, a knack for problem-solving, and a deep understanding of CPG consumers. Before she joined Key Ring, Brooke spent her time building media plans for national CPG brands at a large agency. Her experience analyzing consumer behavior and building broadcast, print, and digital media plans make her a CPG expert. To sum it up, Brooke knows what CPG companies need and she'll customize the perfect mobile solution for them.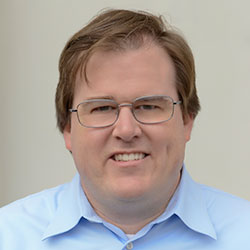 Chris Gulley
If you've downloaded the latest iOS version of Key Ring, it's passed several rounds of testing conducted by Chris Gulley. Chris develops the iOS version of Key Ring, spending his time researching and building a perfected version of the app. Before joining Key Ring, Chris owned his own freelance company developing and enhancing mobile apps. He initially built his expertise working as a software developer for several large technology companies after he graduated from University of Texas at Dallas.
Brit Gardner
Brit Gardner is the lead Key Ring Engineer and manages all things web-related. Before joining the Key Ring team, Brit was a freelance web developer and spent his time working with various startups. Previously, he worked at Caterpillar as a mechanical engineer. Brit is on a quest to build products that consumers love. Every new Key Ring feature has to pass Brit's no nonsense litmus test before making it to the hands of the consumer. Brit holds a Bachelor's degree in Mechanical Engineering from the University of Texas at Austin.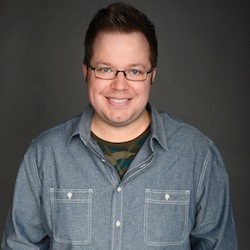 Brian Stokes
With over 10 years of experience as a software developer, it's not a surprise that Brian Stokes is the Android developer of the #1 mobile shopping app. On a typical day, you can find Brian making the latest updates to the Android version of Key Ring while sipping coffee out of his Android mug. A dedicated longhorns fan, Brian received his Bachelor's in computer science at the University of Texas at Austin.
Get in touch with us
We work with brands and businesses to find a perfect solution that fits your needs